I always say, "Sundays are never quite complete if they're not spent slowly."
So with the weather warming up, we took advantage of this beautiful Sunday and made it out for a stroll through the Farmer's Market. It was Poppy's first visit to the MKT., and so I tipped off the paparazzi (her grandparents) where we'd be all morning.
We picked up some of our weekly favs; berries, veggies & flowers galore!
What I Wore: My weekend fits have and always will remain the comfiest. I haven't been wanting to splurge on quality since my body has been changing by the week. I layered up for this sunny (moody) day, but the temps have still been low for us Californians. This denim shirt has been a win for the past two years! I stocked up on a few different sizes to give different looks. But the oversized has been my go-to through pregnancy and postpartum. Postpartum, I've stuck to baggier fit denim and these Old Navy Balloon Jeans have been perfect! Another great find (that I keep snagging from my mum) is the RayBan State Street Square-shaped sunnies! I absolutely love them for a change from my round shape.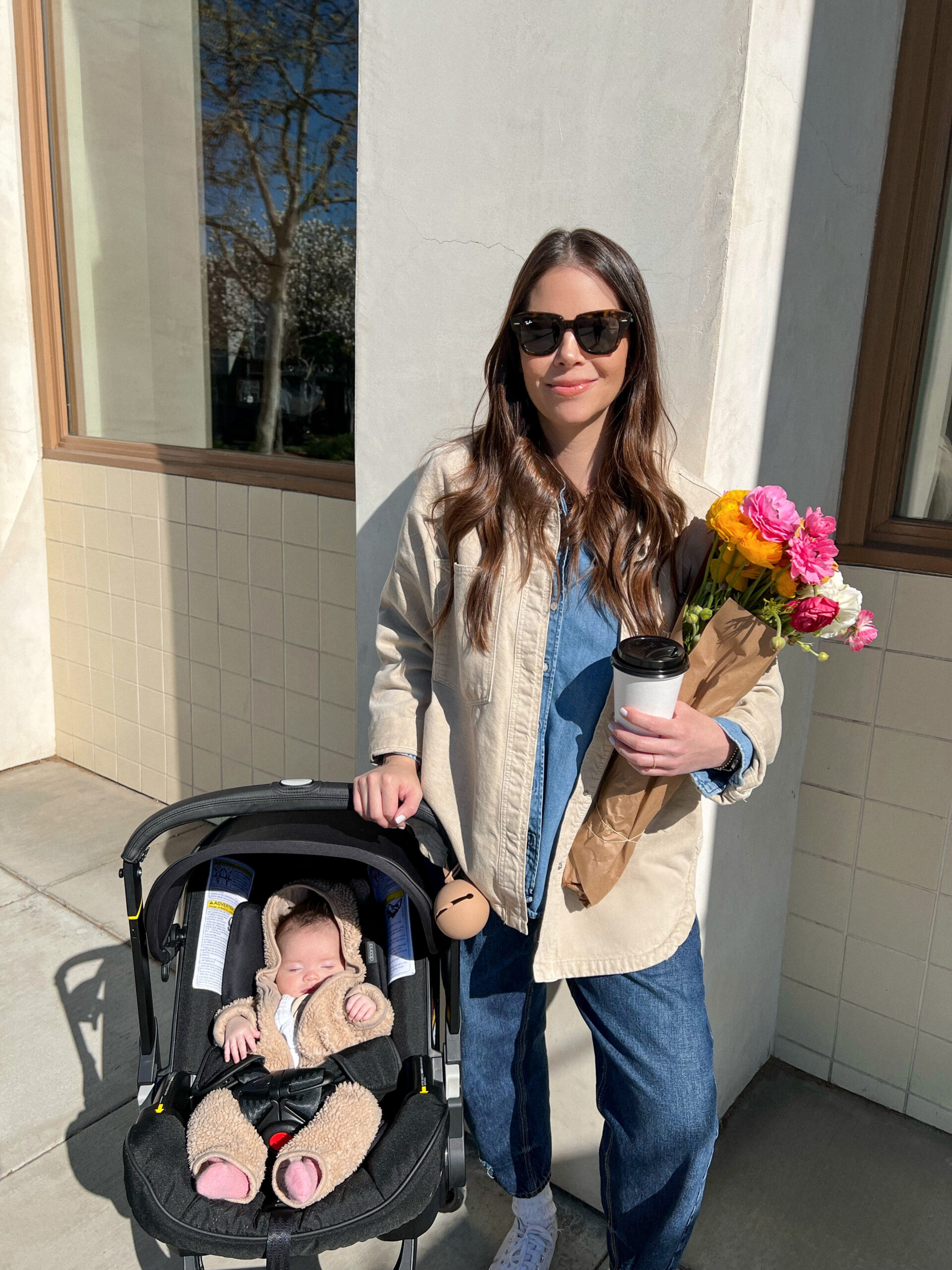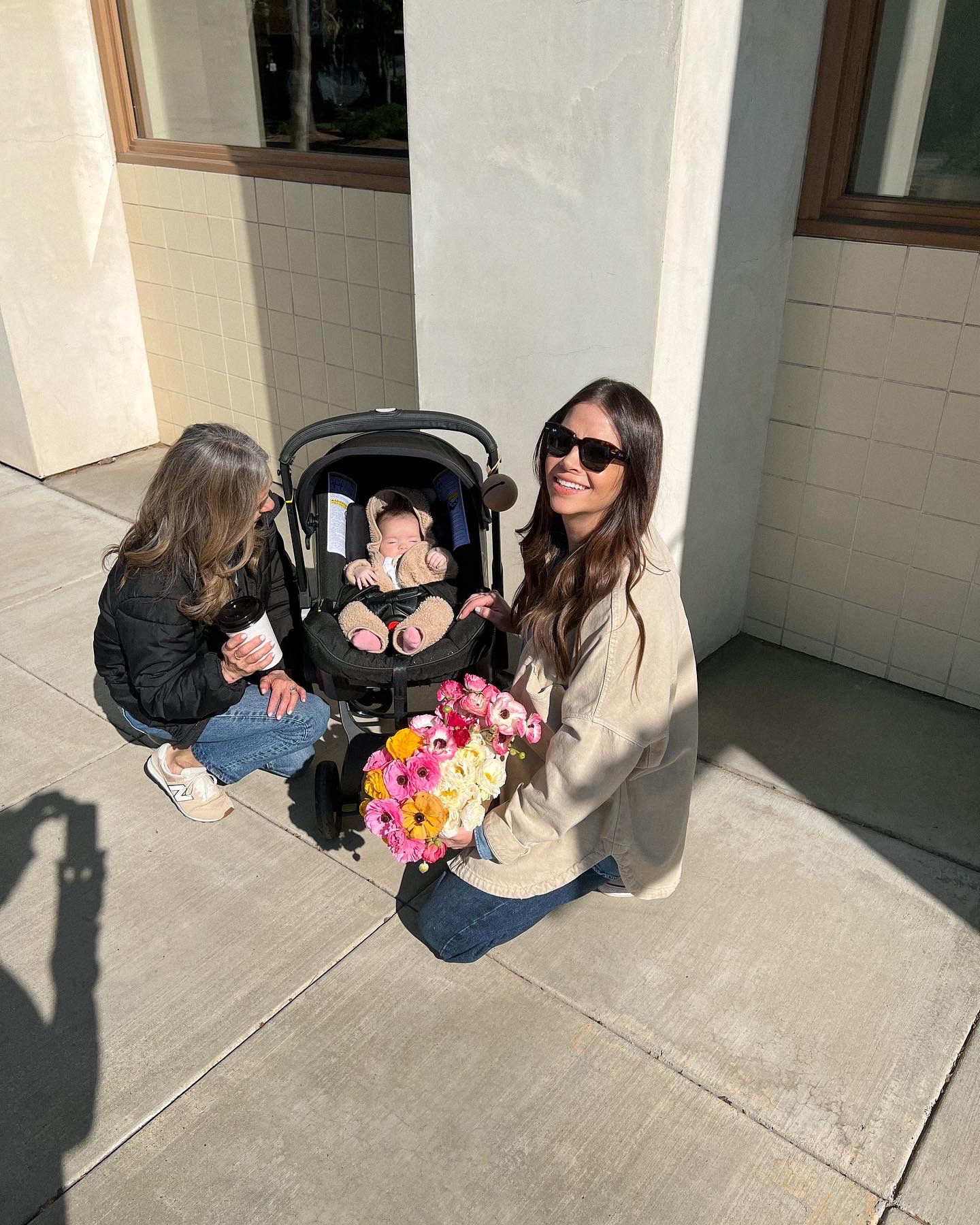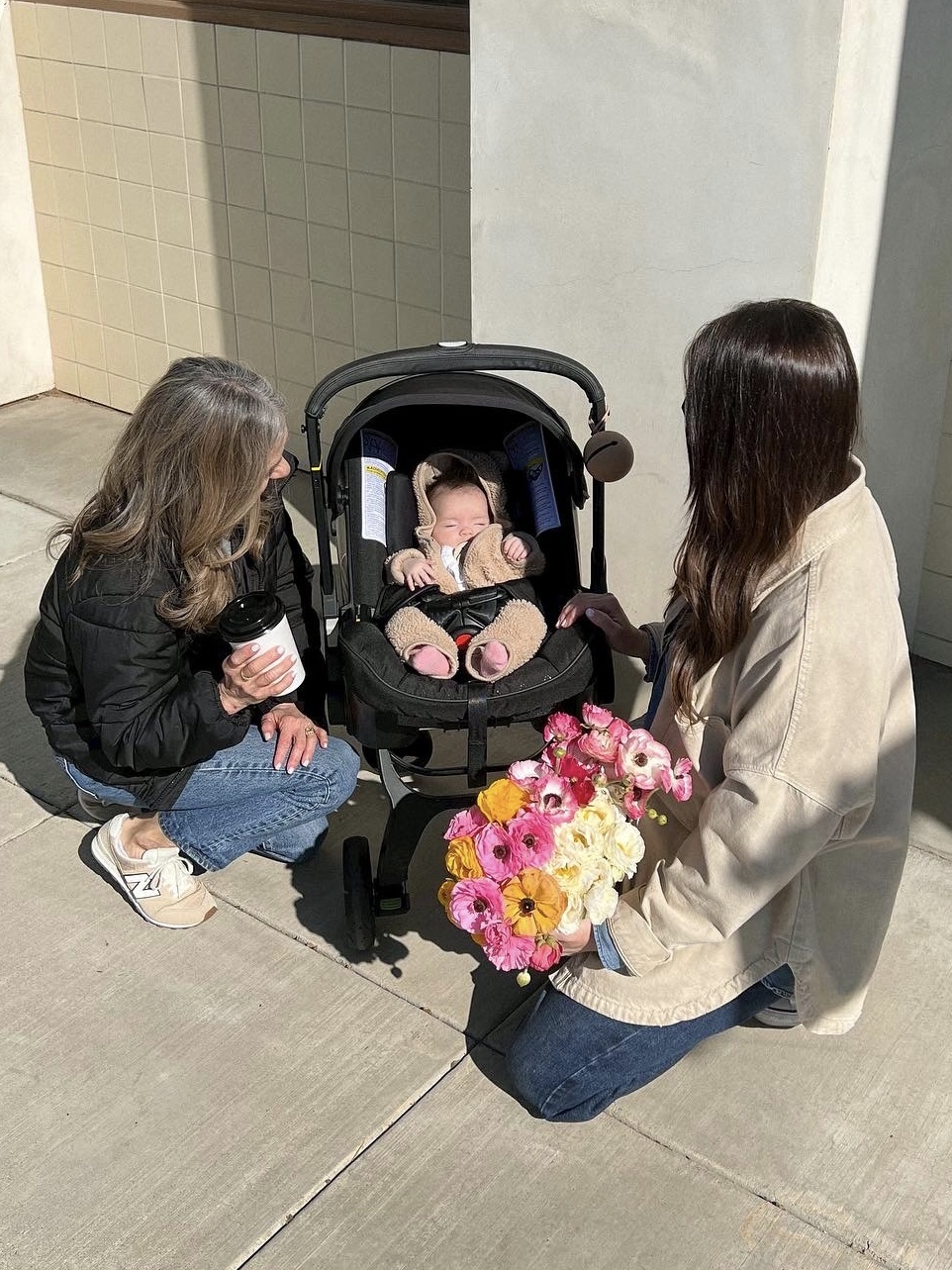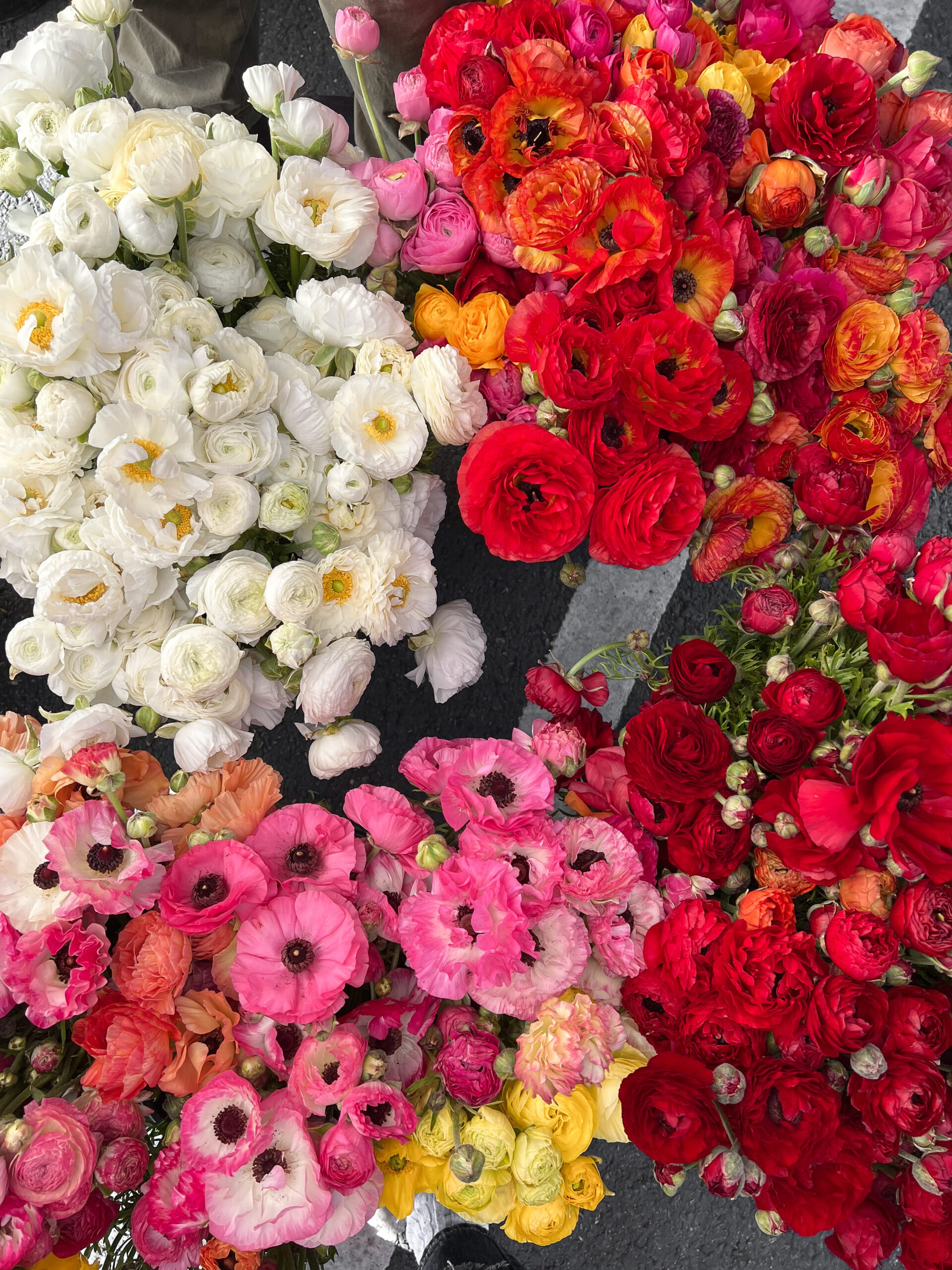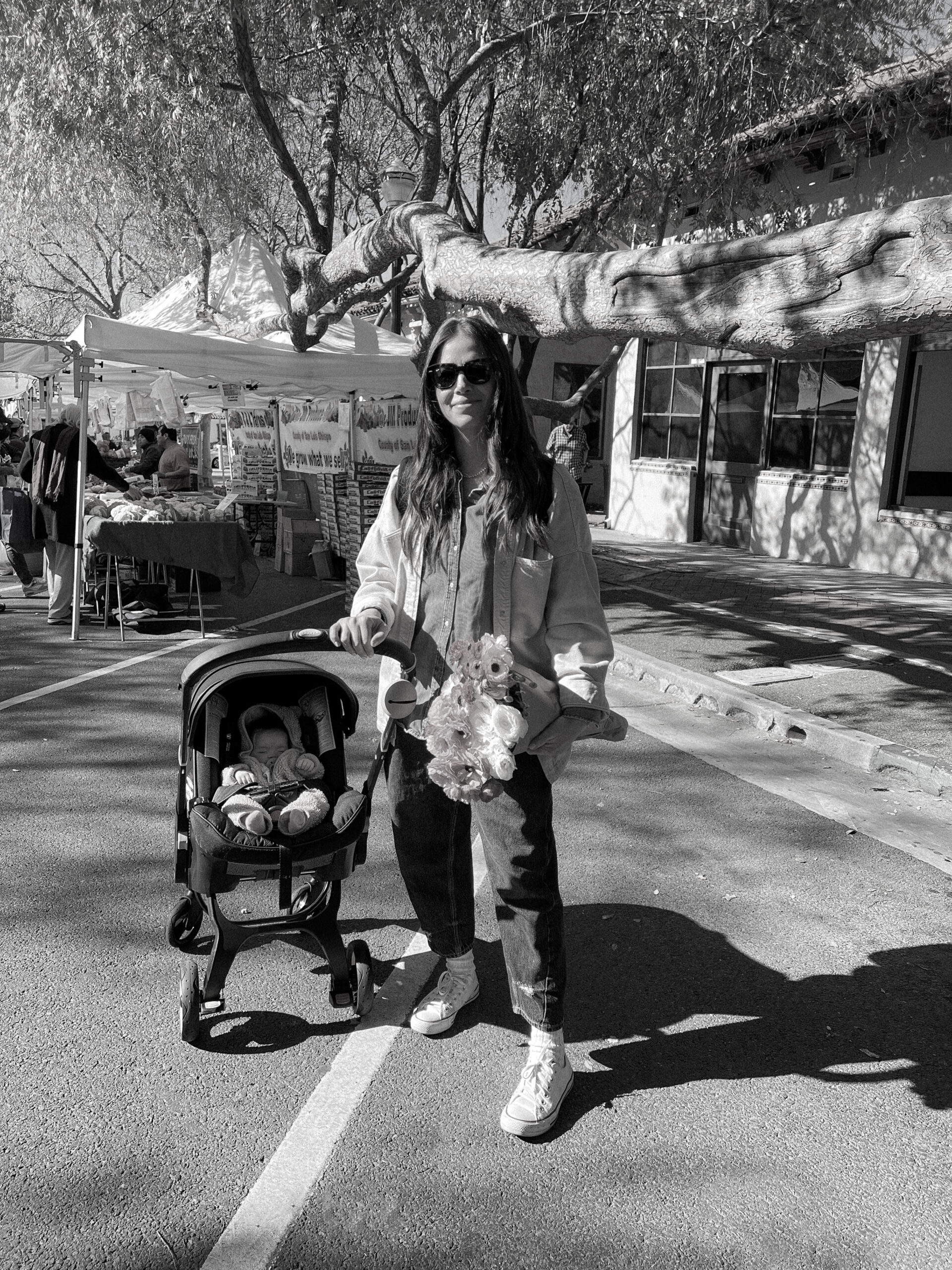 SHOP THE POST
ZARA – DENIM POCKET SHIRT
HM – DENIM SHIRT
OLD NAVY – DENIM BALLOON JEAN
CONVERSE – CHUCKS
RAYBAN – SUNNIES
BUGGY – DOONA
VINTAGE GAP SHERPA BEAR ONESIE – SIMILAR HERE
AMAZON – PINK SOCKS
MUSHIE – PACIFIER CASE
Check out our beautiful floral arrangements from today! Here