Mother's Day is just 9 days away, and I'm certain there are still a few of us searching for the perfect gift for that special woman in our life we call Mom. As I narrow down my choice I made a mental note for next year: add more Mother's Day Gift Guides to assist all of you in locating the perfect gifts for all the Madres out there (not just mine). I want to ease the hunt to ensure success as I know this gift(s) should not go overlooked any year. You might be saying to yourself; well, yes, without a doubt, we know Mother's deserved this date, a thoughtful gift or a beautifully handwritten card, but how about an actual date with our Mother? I also think taking her someplace special could be the perfect combination. Something she can physically hold onto and smile when she sees it, as well as a moment, spent together that she can treasure in her heart forever.
So, with that said if you're still searching for the perfect gift, I am sharing a round-up of my top 9 for Mother's Day Gift Ideas and expect to see more following this year for "just cause,' gift guides for moms. As well as future date guides to spend with our Mother.
xx, TC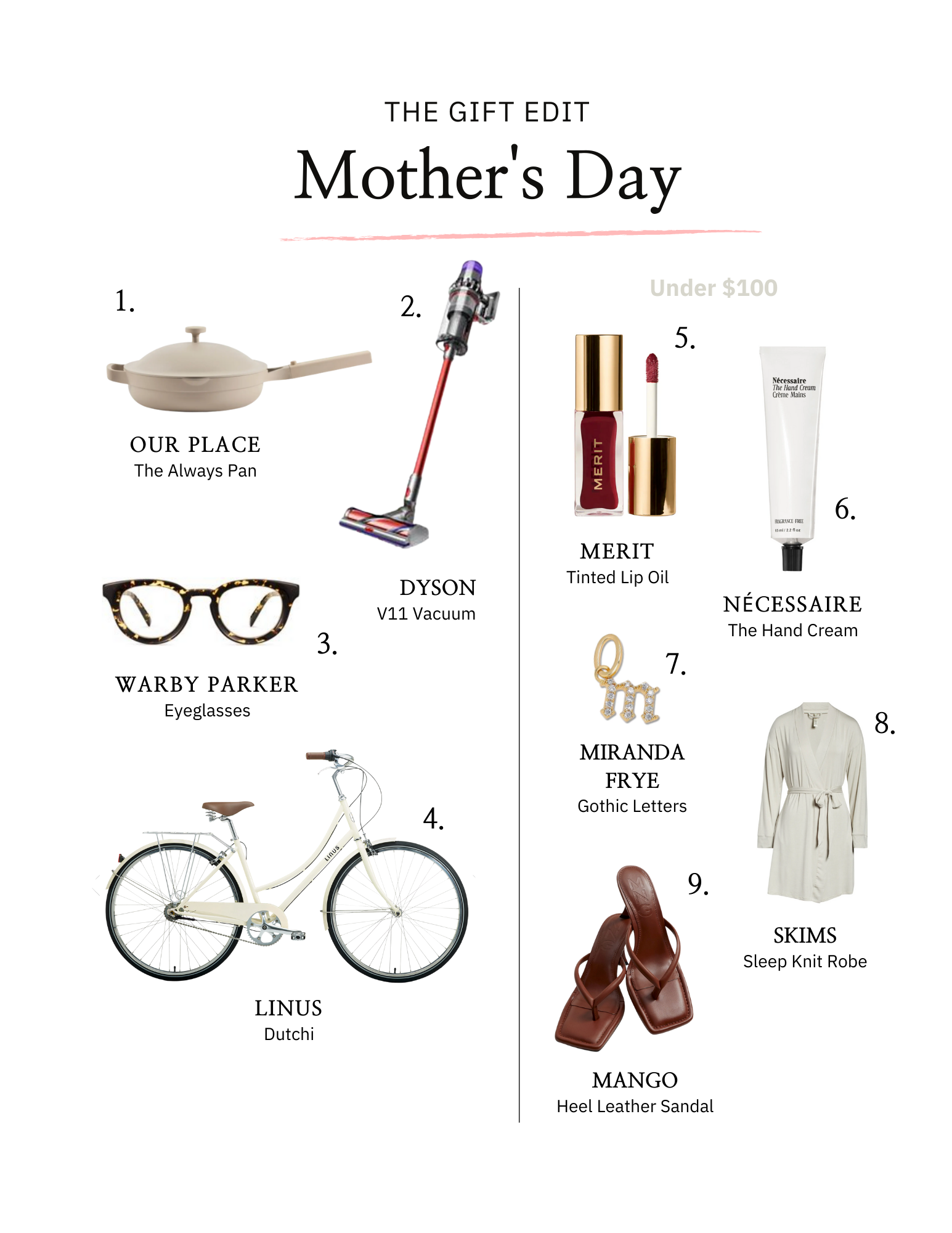 FOUR. //  FIVE.  // SIX.  // SEVEN.